The Matchbook Betting Podcast has once again beaten stiff competition to win the 2021 Smart Betting Club's Best Betting Podcast award for a third consecutive year, securing 27.5% of the votes in the process. The award, which recognised the Matchbook Betting Podcast for its consistent expertise and insight on football, horse racing, the NFL, and a wide range of other sports, is voted for by the betting public.
Hosts Tom Stanley (Horse Racing), Aidan O'Sullivan (Weekend Football, Golf & NFL) and Phil Kitromilides (Champions League) deliver weekly live previews and insights for bettors and sports fans.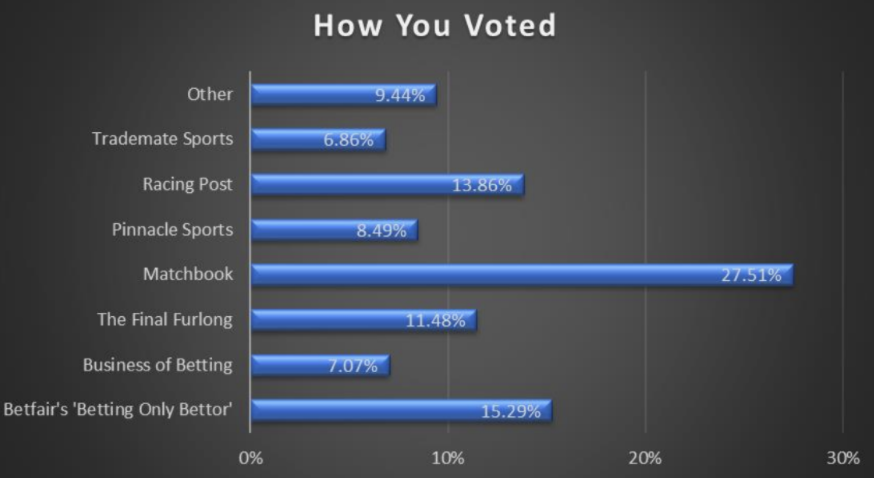 Back in 2019 Matchbook added live broadcasts to their podcast output which has added an extra community element with subscribers interacting live with hosts and guests.
(You can subscribe to Matchbook's Youtube channel here)
Elsewhere, Mark O'Haire, a regular contributor on the Matchbook Football Betting Podcasts and on the Matchbook Insights page, also scooped Gold for the Best Free Tipster Award.
Matchbook's Head Of Marketing Eric Hegarty said: Through our Podcast, we aim to provide a resource with a particular focus on the betting angle of major sporting events as opposed to just analysis and insight pre and post-game. With some of the best sports betting minds in the industry now contributing to the Matchbook Betting Podcast, across a number of sports, we hope that our content can help our current customers and potential future customers to find an edge.
Peter Ling, the founder and owner of Smart Betting Club said: "The SBC Awards are all about recognising those outlets helping to empower, inform and educate punters on how to bet better and it's, therefore, no surprise to see Matchbook scoop several awards yet again. They lead the way with regular videos, podcasts, articles and tips from betting experts and have deservedly built up a loyal audience who voted for them in droves. Matchbook's dedication to helping educate their customers also syncs up perfectly with SBC's own ethos of providing an informed, independent voice on how to improve your betting"
"With their blend of experts and professional gamblers discussing the big value betting opportunities across a popular range of sports, it's easy to see why the public have once again voted Matchbook as the Smart Betting Club's Best Betting Podcast of the year."
You can view the full list of the Smart Betting Club Awards here